Why Are Business Leaders in The Villages
Looking for Better IT Support Solutions?
People used to say, "time marches on." Well, if time marches, then technology is running at a full sprint.
The pace of changing technology has outrun older IT support models and has left business leaders wondering about how effective and secure their IT environment really is.
As a result, business executives here in The Villages have begun to look for something better than a break/fix IT support solution.
Why?
Because wise leaders know that proactive maintenance saves money and increases efficiency.
As a result, these executives are gravitating toward the Managed IT Services technology support model offered by NexgenTec.
What is Managed IT Services?
Managed IT Services is a comprehensive IT support model that puts the IT services company on your side! Because Managed IT Services is a subscription-based IT support strategy, it's in our best interest to keep your computers, servers, network, and online assets running in top form. Better yet, because Managed IT Services is based on a monthly payment, it's easy for your accounting department to budget, and it keeps your IT support at a predictable monthly rate.
Managed IT Services includes:
Network Security
Email Security
Wireless Network Security
Antivirus
Software Patches, Updates, and Upgrades
Backup and Disaster Recovery
Help Desk
Business Continuity
Remote Efficiency and Security Monitoring
And more… As technology evolves, this package evolves to meet the growing demand.
Compliance and IT-related Business Consulting
The Two Managed IT Services
Options We Offer to Companies in

The Villages
Remote Care
In our Remote Care offering, we deliver the Managed IT Services listed above over the internet. On-site technician visits are charged above the monthly fee.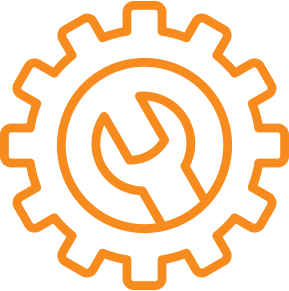 Total Care
In our Total Care offering, we provide both remote and onsite support within the same monthly subscription fee. This option provides companies with a higher level of workflow protection and guards against lost productivity time when a decision of whether or not to bring an IT tech on site needs to be made.