Managed Business IT & Computer Services In Leesburg, The Villages, and Central Florida
If you feel overwhelmed by surprise expenditures to repair, secure, or maintain your technology, you are not alone.
But the cost isn't the only problem is it?
Is broken or ill-functioning IT slowing down your productivity?
Are you tired of working with IT technicians who offer repair services for broken technology but no solutions to stay ahead of technical problems?
Does being at the mercy of a computer-fix-it guy with no skin in the game give you headaches?
You can say goodbye to all these problems, and we'll help you do it. In fact, we'll help you turn your technology from a pain point into a pro-business advantage.
Managed IT Services is the way to leverage technology to achieve your goals.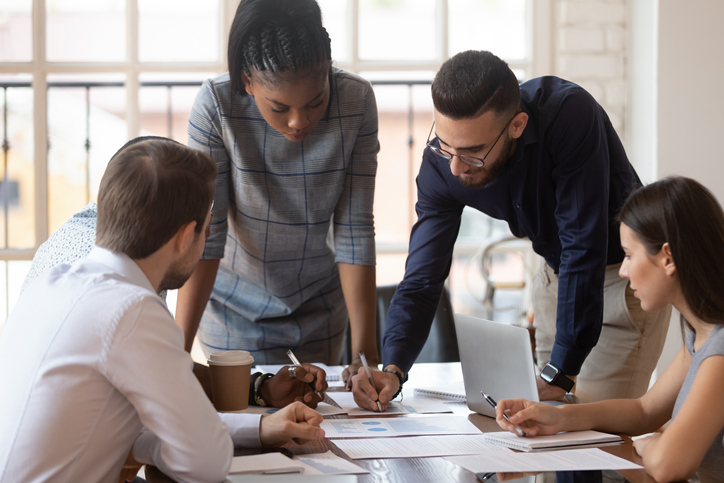 Business IT Services & Computer Support For Leesburg & The Villages
Managed Business Computer Services is a subscription-based, proactive technology support package made up of a carefully tailored array of individual IT services. We provide our Managed Business Computer Services in two-tiered offerings to suit the style and needs of your business infrastructure. With either our Remote Care or Total Care options you will be freed from tedious IT tasks and be able to hand the reins of keeping your IT functionality, security, and overall productivity on target to our team of IT professionals.
Discover our Two Levels of our Business Computer Services
With NexgenTec, you are still in the driver's seat when it comes to making the most important decisions for your business. We offer two excellent packages to best address the needs of your company.
Remote Care
NexgenTec's RemoteCare program offers you all the IT services you need and delivers those services remotely from our office. NexgenTec will keep your IT humming along without disrupting your internal workflow.
Total Care
For those who prefer a more hands-on approach and on-site IT support, consider NexgenTec's Total Care package which enables you access to both remote and on-site services when you need them. When you require a technician, NexgenTec will send one to your location. We are a phone call away, and the site visit is included in the price.
Business Computer Services
Advanced cybersecurity solutions
Data backup and recovery
IT maintenance, troubleshooting, and monitoring
Business continuity strategies
Help Desk solutions
Patching
Linux Consulting
Networking
Google Apps and Office 365 expertise
Antivirus
Internet-based telephone services
Firewalls with up to 4G failover
Apple support and consulting
And more… Technology keeps evolving, and so do we!
Benefits Of NexgenTec's Business IT Services
Predictable and Stable IT Budgeting
Proactive Technology Maintenance
Managed IT Security
Increased Efficiency and Productivity
High-level Technology Consulting – for Executive Decision Making
Simple Support – no wondering about who to call or if they'll show up
Reliable Uptime for Internal Processes