How Vulnerable Are You to Localized Disasters?
Let Us Help with Business Continuity Services.
Every company in Leesburg knows that Florida gets hit every year with storms – and that's certainly a concern.
But what about the smaller negative events that could easily take away your access to your on-site servers, computers, and network?
Fire
Human Error
Flooding
Hackers
Power Outages
Ransomware
Criminal Act
The list of potential negative events, or "disasters" is long, and your business needs to be prepared.
That's what we do.
What is Business Continuity Service?
In our business continuity service, our highly-skilled technicians survey your current workflow and then design a strategy to enable you to carry on your internal processes and access all of your files and data from a secondary location if necessary. Following the design and implementation of the business continuity strategy, we'll ensure that you have the tools to train your employees on any element of the plan necessary and that the various "moving parts" of the strategy are maintained and verified on a minute-by-minute basis.
Why Should a Company in Leesburg or The Villages Have a Business Continuity Plan in Place?
Your employee's income is tied to your company's ability to weather a disaster.
Your investors need to see that their money is not being put at unnecessary risk.
Your own income is on the line.
Your company's reputation is at stake.
Your clients are counting on you to deliver on time.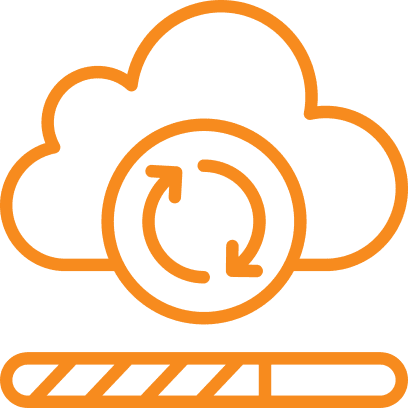 Are There Certain Types of Companies
That Are Better Suited to a Business

Continuity Strategy?

Any business that relies on computers as a part of their daily workflow needs to have a plan in place to deal with unexpected interruptions in their access to their internal IT assets. Without your in-house computers, servers, and network, everything comes to a standstill.

Having said that, there are companies – such as manufacturing facilities – whose workflow is much more complex to move to an unaffected facility at a moment's notice. In this case, the failover capacity for computer and server workflow should be paired with a broader strategy.
How Does a Business Continuity Strategy Work?
The NextgenTec team is honored to be trusted with the business continuity work of our clients. Here is the process we undertake to ensure that they are ready for anything that may threaten their internal processes.
Workflow Assessment
Emergency Response
Data Backup, Verification, and Monitoring
Managed Business Continuity Strategy Implementation
Cloud-based Duplication or Migration of Workflow