How's your trust level with your IT support provider?
If you have concerns, it might be time to consider a change.
Why Should You Consider Managed IT Services? You need a team of IT support professionals that will secure, optimize, and guide your technology into the future. Managed IT Services is an IT support strategy that provides proactive maintenance, monitoring, security, and consulting to make your day easier and give you the IT capacity and dependability to reach organizational objectives.
IT support personnel that configure your IT environment to support your vision.
HIPAA compliance consultants that ensure that best practice IT protocols are followed.
Cybersecurity professionals that implement, configure, maintain, and monitor IT assets with the protection of your organization in mind.
IT partners that are concerned with leveraging technology to drive efficiency and transform workflow.
For an affordable, flat-rate monthly fee, you gain access to healthcare IT support professionals and continuous IT care. NexgenTec customizes your IT environment to meet your exacting requirements – ensuring that everything from your imaging and diagnostics integrations to your practice management software works without speedbumps or slowdowns.
Among the services you can count on with Managed Services from NexgenTec are:
Data and Email Backup and Security
Network Management
IT Compliance Management and Consulting
HIPAA Compliance Consulting
Strategic Technology Acquisition Advice
Business Continuity Services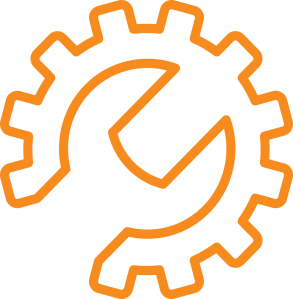 Mobile Device Management
EMR Systems Support
Help Desk Services
Google Apps and Microsoft Office 365 Support
Vendor Assistance and Management
Disaster Recovery and Restoration
What Can Managed IT Services Do For Your Healthcare Company?
With Managed Services from NexgenTec, you can have complete peace of mind, knowing your business is in the hands of an expert team with a commitment to your success.
Some of the benefits you will gain from Managed IT Services include:
A secure IT system – in-house and mobile
Peace of mind – in regard to IT compliance
Help for your practice management systems when you need it most
Efficiency gained from application integrations with your practice management system
Confidence in your EMR backup and storage strategy
Paperless and/or mobile EMR use
Business-centric IT consulting
Near-zero downtime – alleviating your employees' frustration with IT issues
Real-time answers for day-to-day technology questions
Prompt responses to help desk tickets and troubleshooting requests