Nexgentec IT Systems Support
Cardiac Care Center
Established in 2010, Village Heart & Vein Center grew steadily over the years. It now has approximately 40 employees providing state-of-the-art cardiac care to Central Floridians.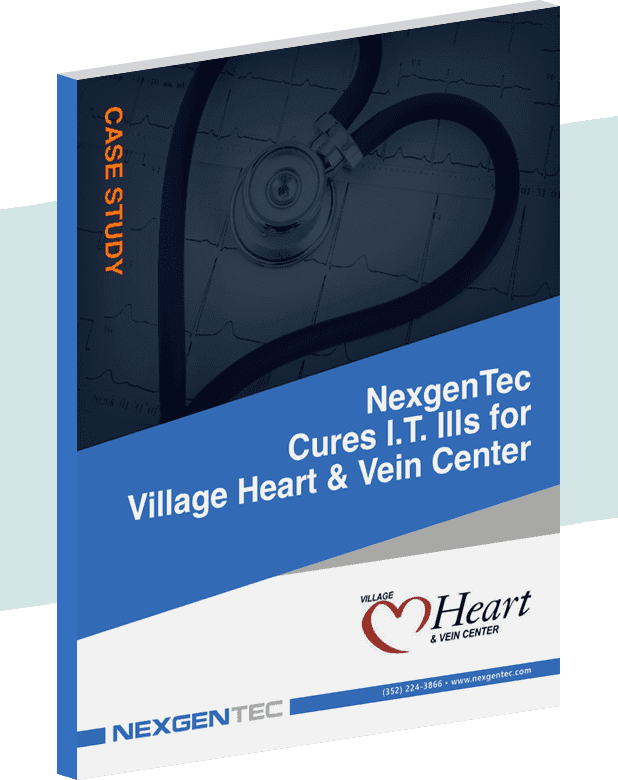 The primary goal for any medical practice is to provide outstanding and up-to-date care to patients who are often frightened about the state of their health. They want to know that medical providers are focused solely on their care. In real life, however, achieving this vision can be complicated by administrative tasks that divert the practitioner's time from the task at hand. As it grew from one practitioner to nine, Village Heart & Vein Center at The Villages in Central Florida faced many of the same challenges as their medical peers.
Have questions about choosing, migrating, or using office 365 or Google Apps?
We'd be happy to talk. Just call!